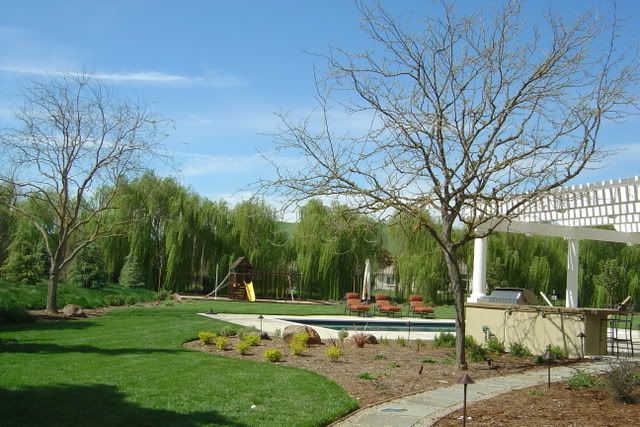 Day 9 My Sanctuary~ Our backyard is my sanctuary. We finished landscaping this last Sept. and even though we lost some plants (including our spiral topiaries) it is still looking pretty good.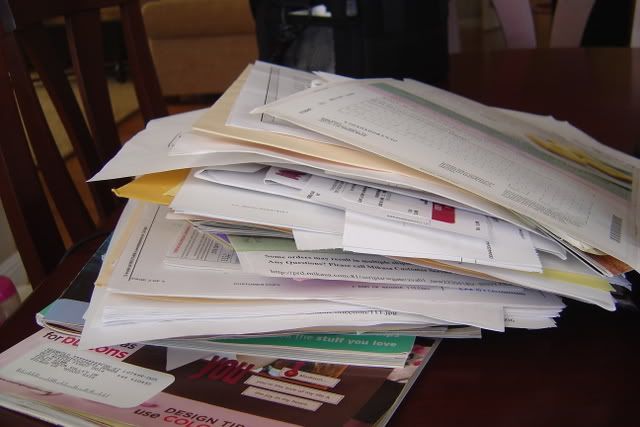 Day 8 Project~ Filing these papers is what I really need to get done.
Day 7 Scrapbook supplies that make me happy~ My ribbon and flowers make me happy.